A little boost of energy in every bite, perfected with real ingredients made just for you
Our products
Healthy snacks on-the-go for adults and kids! Find your favorite flavor at your local store or online
Find us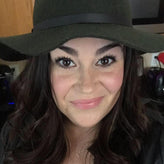 By far the BEST granola I've ever eaten! I always look for any goodie like this with low sugar and good quality ingredients and this brings all of that to the table! I'm so so pleased and have gotten my mom and other friends hooked on this delightful treat!!!!
Kendall Duerr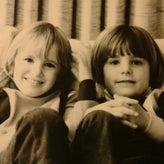 I send Gustola Granola all over the country: so delicious (& a perfect Minnesota gift)!!!
Kristin Musser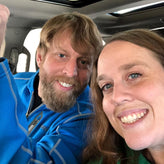 We had this on our Wilderness Inquiry trip - it was SO good!
Nora Hoffmann Boyle
A story of tweaking and perfecting
Like all the best things, Gustola Granola was created in a mom's oven with the goal of bringing joy to her family... Oh, and creating a kickass post-run snack!
Learn More
Four flavors, four experiences
A premium granola brings premium joy! Each bag is packed with ingredients that will make your body groove and your taste buds sing!
Our flavors
What makes our granola special?
All it takes is one bite to realize that this is not your average granola. High-quality ingredients and an unwavering determination to deliver homemade taste in every bag of granola is what we're all about!

Step One
The base
Organic oats, whole nuts, a smidge of brown sugar, and a dash of salt for true granola jazz.

Step Two
The magic
Maple syrup, olive oil, and egg whites for natural sweetness, deep flavor, and irresistible crunch!

Step Three
The love
Handcrafted by real people, with a passion for quality.    A difference you can taste!